Ode to my friend : J
Monday, July 31, 2006
i offered to hit my friend today well actually
right now its about 11:00 at night
i offered to hit her somewhere anywhere.

she was/is in pain. mentally her heart got broken,
well not broken but cracked. so i offered to hit her
in the face so she could feel physical pain instead of
emotional pain. she turned me down.

why i dont know. actually she is sitting next to me, drinking
her sorrows away. but what comes after you drinK?
she will be extracting her sorrows away. i tell her see as
easy as it goes in, it comes out.

as well the pain. it comes in you feel it (like abad hangover) than
it goes out. but sometimes you need to feel it to say i will
not do that again.

do you ever feel like this is the last time iam going to give
someone a chance. last time i am going to let a piece of my
heart go to someone?


then your not going to share that with anyone else because the last
person took it and broke it so much that you dont think its going to
be put back together again?

than you will not allow yourself to care for someone? not let yourself
fall in love again?

but why love ?

you love because there is a chance, that out there your soul mate is waiting
for you

out there the love of your life is waiting for you

what does not kill you makes you stonger.

and we all need to be strong



if this does not make sense
i had to sit here and HAD to share 5 pina colada's with my friend

i dont want her to drink alone....


to my friend: dont always give your heart.. not everyone is
worthy of your inner and outer beauty!
do you give your all to yourself! do belive in yourself
do be happy for YOU .not anyone else ..

the only way you can find TRUE happiness is by finding yourself !

you are the one that is in control...you just need to get in
control
luv ya -melissa
posted by Melissa Rodriguez @ 7/31/2006 10:51:00 PM


Anna Maria's Visit
Thursday, July 27, 2006
http://www.youtube.com/watch?v=WUmdBSUGnyA
here is the link to see the pics from anna maria's visit
to san antonio. we met at blue star on wed for happy
hour! it was great seeing her again. we can not wait
to go back in march! it is a go for us to return than
i'll keep you up to date on life, our trip and adventures
--stay tune
posted by Melissa Rodriguez @ 7/27/2006 05:31:00 PM


Life is a Stage
Tuesday, July 25, 2006
It seems to me that life is like a stage
but that doesn't mean we need to pretend to be
something we're not!
one of the most basic human needs
is to be loved.
I see so many of us walking around trying
to be loved for something we're not.
it's only normal to want to say the right thing
to want to make people laugh or to impress others.
But the truth of it is, that invariably leads to disappointment
for everyone.
there's something we're all uniquely qualified to do
something no one else in the whole world is better at!
we are all unique in our own way.
Be yourself, when eveything you say and do
is motivated by sincerity than you
can't help but be loved and respected for who
you are.
Life is a stage. How we choice to act determines how
great we each are.
posted by Melissa Rodriguez @ 7/25/2006 01:33:00 AM


Melanie : aka Mel
Photo by Gail
Melanie is my new partner in crime.
As if I needed any additional help.
I gained so much this summer from
our experience. But one of the most
important things that
I have gained is friendship
from my classmates. So I am going to try
and post some pictures of my classamtes,
over the next couple of days.
I thought I would start with one of my
roomates and fellow
future graduate. We will be taking fall
classes together. Watch out!
Thanks for laughing with me at all
the things that only we find funny.
posted by Melissa Rodriguez @ 7/25/2006 12:48:00 AM


NO GO
Monday, July 24, 2006
The final word has come from the chancellor, Dr. Derrico,
we will not be returning to Oaxaca in August.
The good news is that Spring Break 2007 is in the talks
of when to go.
Me & Liz-Photo by Jewels
We are waiting to hear when we will meet
with Anna Maria, our new friend from Oaxaca, for dinner.
I'll post pictures of that when we do meet.
This should give us plenty of time to get ourself financially
ready, as well as apply for passports.
I'll keep everyone updated as we move forward to 2007!
After all it's just around the corner!
Mila, Mel, Melissa, Liz, & Jewels -Photo by Gail March
posted by Melissa Rodriguez @ 7/24/2006 07:00:00 PM


Still waiting
Sunday, July 23, 2006
ok for those of you wanting an update on our return to Oaxaca.
Here is the latest. We are still waiting too. We have a yes,
but if political unrest continues and if reports from Oaxaca
and the teacher's protest show any signs of danger, well the
answer will change to a no.
It's a little fustrating because we (students) all want to go
back, but we do have to wait and see what is going to happen.
Just as well tickets need to be purchased and arrangements
need to be made. I would love to go back this year, and not
wait. Next year is too far, and I am not sure if all of the students
would get to participate. It was a challenge this past week just
to get everyone to respond to an email. And I am not sure if
everyone did. Can you imagine a year from now! Thanksgiving,
and Christmas were tossed around as possible dates. The
downside with that is that those are two pretty family traditional
days. So as of today, Sunday 11:36 pm we are a go. But no plane
tickets purchased yet. This is why I have not packed! Stay tune
for further updates.
posted by Melissa Rodriguez @ 7/23/2006 11:34:00 PM


Hope Holds On
Thursday, July 20, 2006



Yesterday we got an email from our professor Denise

Dear All,

Mark Hagen had a long visit with Ana Maria on the
phone today, and she said that she thinks that it's
safe for us to return! Based on her feedback, we're
going to book our flights. I need to know ASAP how
many of you are DEFINITE about returning. (We'll leave
on August 10 and return on August 18.) Please reply to
this e-mail ahorita.
Oaxaca, here we come!

I was so excited to see the email, Mark had emailed the day before
with a recomendation of yes, but wanted to talk to Anna Maria,
who was kinda like our tour guide in Oaxaca.
I am still trying to keep myself calm.
Not until we are in a plane to Oaxaca will I start my celebration.
I'll keep everyone posted with updates on
Mexico and Oaxaca as our journey takes flight.
It looks like most of our classmates will be returning.
We are just waiting for a couple of responses back. We want everyone
to go back and complete our journey together.

posted by Melissa Rodriguez @ 7/20/2006 02:58:00 PM


Multimedia Presentation One -final
Tuesday, July 18, 2006
Ok I added more photos that got emailed in.
Plus some additional quotes. I am trying to
finish the one with the Oaxaca pictures. This
one is proving to be a little harder, becuase
I get sad and stop working on it. I need to complete
by this weekend though so we'll see. Enjoy this one
and let me know what you think, hope you like it.

posted by Melissa Rodriguez @ 7/18/2006 11:33:00 AM


Happy Birthday Jessica
My baby finally had her birthday party this past Saturday. We had so much fun it was a month late due to my trip and school. My Jessie turned 9 years old.. WOW
Happy Birthday Baby

posted by Melissa Rodriguez @ 7/18/2006 12:02:00 AM


Hope fades
Sunday, July 16, 2006
When I started this blog yesterday (Sunday) I was thinking that my hope in returning to Oaxaca was fading. It did not look like we were going to return. I emailed Mark, who is from ACCD and inquired about our return and when a decision would be made. I have to let my work know and make arrangements this time for my children. If we go I'll be missing my 4 year old going to school the first time, my daughter going into 4th grade, and my son into 2nd. Plus our classroom will have a new teacher. So there is a lot for me to plan.
This morning I received an email from Mark stating that he spoke with the Embassy in Mexico and consular agent in Oaxaca. And after speaking with them along with reports he read, he fells that we CAN return in August!
My eyes had to read his email twice to make sure I was reading correctly. I am excited but trying still to contain myself. Not until we are on the plane than will I be ecstatic.
I am scared something will happen from now until we leave to make this not happen for us. So I will continue to pray and keep my faith that we will return . That we will sit and enjoy the Zocalo. And that I will get to eat at Marco Polo, where several of my classmates have raved about their breakfast.
Lets see I hope to write to you from Oaxaca once again.
----------melissa
posted by Melissa Rodriguez @ 7/16/2006 09:50:00 PM


Last Day of School
ok here are some phoots of when a couple of us went out
the last day of school. We went to Taco Cabana than on to
Metropolis .. Mary did the robot?!? LOL
enjoy the pics.



posted by Melissa Rodriguez @ 7/16/2006 05:29:00 PM


multimedia presentation one
Sunday, July 09, 2006
Here is the 1st presentation with photos from our field trips in San Antonio before and after Oaxaca.
Ill be working on two other ones of the pictures of Oaxaca and my classmates.
please let me know what you think
------------Melissa
posted by Melissa Rodriguez @ 7/09/2006 03:04:00 PM


The value of study abroad
Monday, July 03, 2006
Study abroad offers the opportunity to expand ones' education by placing them in a setting that differse immensely from their own.
I was given the opportunity to step outside the mainstream American worldview and experience life in a new perspective.
This is a valuable experience that cannot be taught in a classroom, but must be experienced first hand.
From volunteering at the SAMMinistries, to our brief stay in Oaxaca. Through this I have gained a better understanding of international, political and econmic issues.
I have gained an appreciation for the richness of different cultures and traditions and what they might teach us, not only about others but perhaps more importantly about ourselves.
I would recomend that every student do at least one study abroad program. I have a new thirst for knowledge of the world around me, and will continue to try and quence it with more study abroad programs!
posted by Melissa Rodriguez @ 7/03/2006 10:03:00 AM


About Me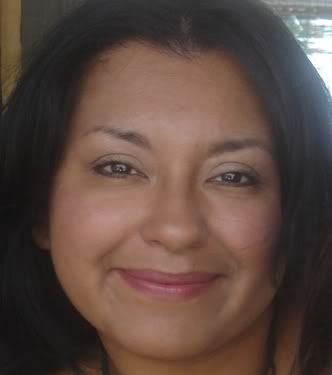 Name: Melissa Rodriguez
Home: San Antonio, Texas, United States
About Me: New me, not the same one that started out in the begining of the summer. Oaxaca and what I saw here in SA changed me. I use to think I did a lot, volunteer for organizations, chair events. blablabla. But there is sooo much more to do! And i learned not to be afraid. Not that I was scared of things before. But not to be afraid to venture out and ask questions. Or to say NO! And to ask why something can't happen. To be in the middle of all that and not knowing what tomorrow held. Finding out who really loved you when you called home, who was waiting for your call.. maybe my last call, that woke me up to what i want for my life....New me ..braver, more aggressive, and more FOCUS than ever on a GOAL! UPDATE: one goal completed since last updated: i graduating w/ my AA in PR! 2nd goal going to OLLU for my BS. 3rd goal: WE ARE GOING BACK TO OAXACA!!!
See my complete profile
Previous Post
Archives
Links
Powered by