Still waiting
Sunday, July 23, 2006
ok for those of you wanting an update on our return to Oaxaca.
Here is the latest. We are still waiting too. We have a yes,
but if political unrest continues and if reports from Oaxaca
and the teacher's protest show any signs of danger, well the
answer will change to a no.
It's a little fustrating because we (students) all want to go
back, but we do have to wait and see what is going to happen.
Just as well tickets need to be purchased and arrangements
need to be made. I would love to go back this year, and not
wait. Next year is too far, and I am not sure if all of the students
would get to participate. It was a challenge this past week just
to get everyone to respond to an email. And I am not sure if
everyone did. Can you imagine a year from now! Thanksgiving,
and Christmas were tossed around as possible dates. The
downside with that is that those are two pretty family traditional
days. So as of today, Sunday 11:36 pm we are a go. But no plane
tickets purchased yet. This is why I have not packed! Stay tune
for further updates.
posted by Melissa Rodriguez @ 7/23/2006 11:34:00 PM


About Me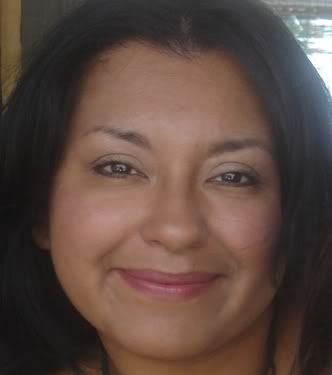 Name: Melissa Rodriguez
Home: San Antonio, Texas, United States
About Me: New me, not the same one that started out in the begining of the summer. Oaxaca and what I saw here in SA changed me. I use to think I did a lot, volunteer for organizations, chair events. blablabla. But there is sooo much more to do! And i learned not to be afraid. Not that I was scared of things before. But not to be afraid to venture out and ask questions. Or to say NO! And to ask why something can't happen. To be in the middle of all that and not knowing what tomorrow held. Finding out who really loved you when you called home, who was waiting for your call.. maybe my last call, that woke me up to what i want for my life....New me ..braver, more aggressive, and more FOCUS than ever on a GOAL! UPDATE: one goal completed since last updated: i graduating w/ my AA in PR! 2nd goal going to OLLU for my BS. 3rd goal: WE ARE GOING BACK TO OAXACA!!!
See my complete profile
Previous Post
Archives
Links
Powered by