Chick-Fil-A Serving More than Food
Thursday, June 29, 2006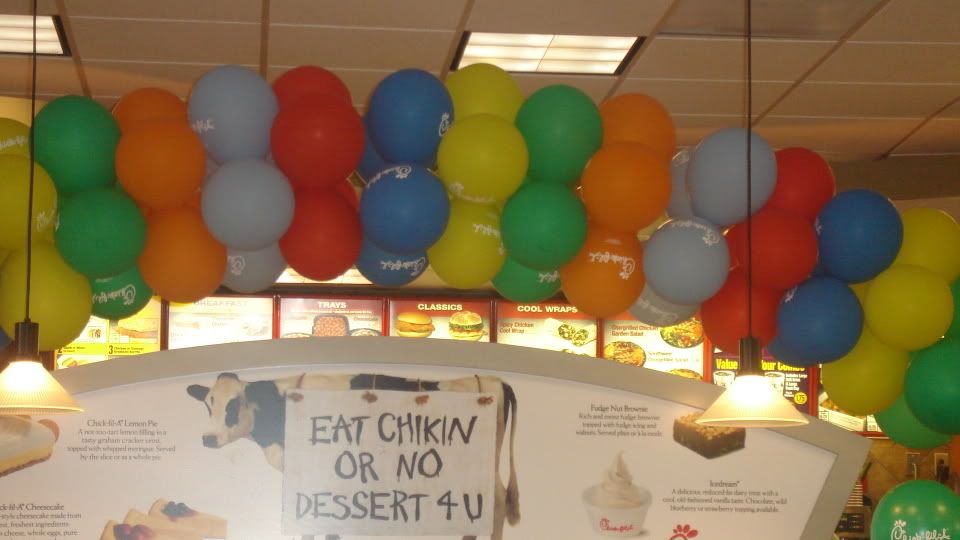 Great Service in not the only item on the menu at the Chick-Fil-A located at 3214 SE Military Drive.

When we first walked into the Chick-Fil-A, we were greeted by owners by smiling faces, and a basket full of mini cows. They were being presented to the first 100-kids.



"It's supercow," my four year old, Jacob said, as his cow started to accend in the air.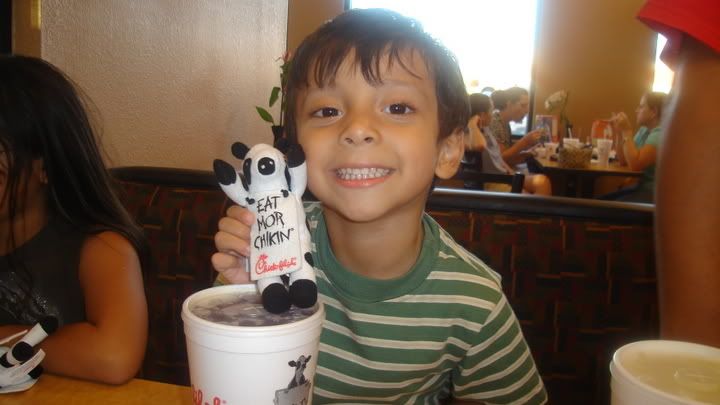 Jessica, who was celebrating her birthday exclaimed, "Mom it's like everybody's birthday today, look at all the balloons."

Donavan Delgado, who has been an employee since the establishment opened on November 17th, took our order and even brought out our food when it was ready. All with a big smile.




In fact as we recieved one of the best services I have ever had, I think better than any fancy sit down resturant. The employees walked around and checked with us, offered to refill our drinks before we could even speak.

I have always been a big fan of Chick-Fil-A, their tea, and lemonade are on the top of drinks that you have to try.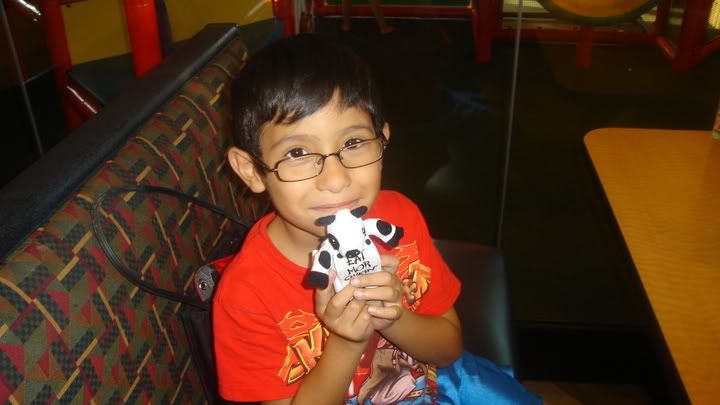 I recomend Chick-Fil-A, not only becasue of their great food, but beyond compare friendly service.


My daughter could pick anywhere to go and eat for her birthday and her choice was an excellent one.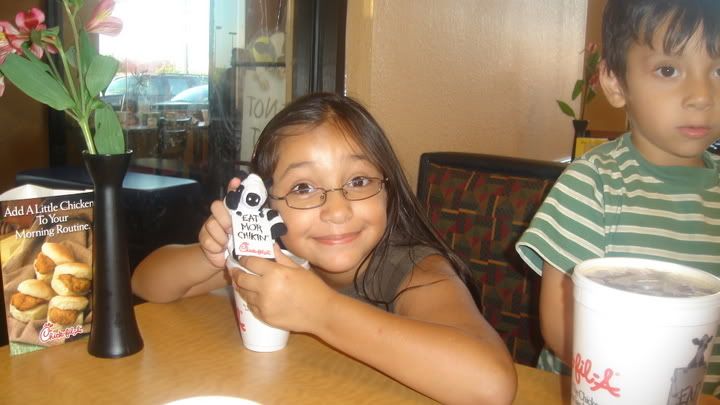 posted by Melissa Rodriguez @ 6/29/2006 03:51:00 PM


About Me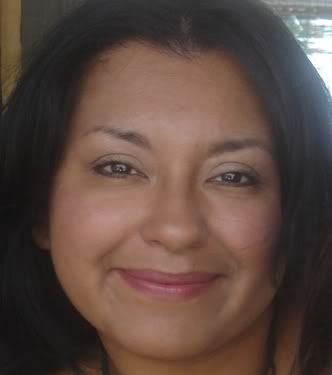 Name: Melissa Rodriguez
Home: San Antonio, Texas, United States
About Me: New me, not the same one that started out in the begining of the summer. Oaxaca and what I saw here in SA changed me. I use to think I did a lot, volunteer for organizations, chair events. blablabla. But there is sooo much more to do! And i learned not to be afraid. Not that I was scared of things before. But not to be afraid to venture out and ask questions. Or to say NO! And to ask why something can't happen. To be in the middle of all that and not knowing what tomorrow held. Finding out who really loved you when you called home, who was waiting for your call.. maybe my last call, that woke me up to what i want for my life....New me ..braver, more aggressive, and more FOCUS than ever on a GOAL! UPDATE: one goal completed since last updated: i graduating w/ my AA in PR! 2nd goal going to OLLU for my BS. 3rd goal: WE ARE GOING BACK TO OAXACA!!!
See my complete profile
Previous Post
Archives
Links
Powered by