Night time in Oaxaca
Tuesday, June 13, 2006
Our second night brought us back to the same little resturant we ate at the nigt before. We fell in love with the surroundings, the hospitality, and of course the food. I had never heard of most of the items on the menu.

As we finished our dinner, a band started playing outside. Listen to the video. Pay attention to the indigeous people that walk by. The video was taken just outside the Zocolo. Jewlet, Mila, Mel, Liz and myself were stuffed when we decided to walk it off at the Zocalo.




Night time still holds many vendors and warm smells of food cart vendors. Mel, said lets get back before dark, ummm yea, not going to happen. The Zocalo and the surronding blocks are filled with a sea of tarps. Teachers are sitting in (this is their fourth week) they live, sleep and eat under their new home. You can see many signs, and teachers on mega phones peacfully stating their needs. Higher wages, is on the top of the list.

The Photos show what we saw of the way the tarps were set up and some of the political signs we have seen
The video was taken as we walked to the bus stop earlier today



As we walked around we were being drawn in to all the handmade blouses, toys, folk art and jewlery. We meet a man, I forget his name now, (sorry did'nt have my reporters notebook) I'll have to ask Liz, she video taped him. He made beautiful jewlery. His work made us stop and sit down in front of him. I bought a jade mask, breath taking, and a rope braclete and necklace with jade. Liz had the treasure, a necklace with a mask, and jade and beads made out of seeds. When she asked how does this look on me, as she tried it on, I said, "awfull", I laughed and said "just kidding, it's because I want to buy it.


As we walked back to our rooms, we talked about the beauty of Oaxaca and it's people. The excitement of seeing what other beauty we would encounter tomorrow.
posted by Melissa Rodriguez @ 6/13/2006 10:58:00 PM


About Me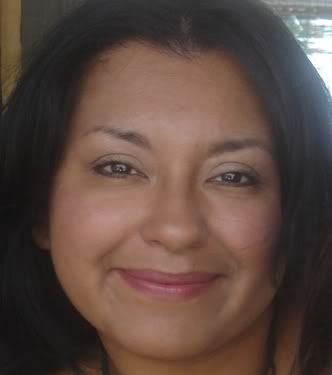 Name: Melissa Rodriguez
Home: San Antonio, Texas, United States
About Me: New me, not the same one that started out in the begining of the summer. Oaxaca and what I saw here in SA changed me. I use to think I did a lot, volunteer for organizations, chair events. blablabla. But there is sooo much more to do! And i learned not to be afraid. Not that I was scared of things before. But not to be afraid to venture out and ask questions. Or to say NO! And to ask why something can't happen. To be in the middle of all that and not knowing what tomorrow held. Finding out who really loved you when you called home, who was waiting for your call.. maybe my last call, that woke me up to what i want for my life....New me ..braver, more aggressive, and more FOCUS than ever on a GOAL! UPDATE: one goal completed since last updated: i graduating w/ my AA in PR! 2nd goal going to OLLU for my BS. 3rd goal: WE ARE GOING BACK TO OAXACA!!!
See my complete profile
Previous Post
Archives
Links
Powered by