Exploring We Will Go
Monday, June 12, 2006
My first day at Oaxaca was getting my bearings. As we exited off the plane and into the small airport we were shuffled to the line to declare or country and sign our visa. Don't lose this slip of paper; you need it to board the plane to leave the country. AHHHH papers dont go well with me, Angie and Jeannette I can really use your help now.

As we boarded our taxi we were greeted with the beauty and smells of Oaxaca. You could smell the lavender as we drove off and made our way to our first destination, our hotel, Casa de la Tia. The cars moved so fast and the streets are a very tight fit. We arrived at the corner of our street and were dropped off. It was crazy in the middle of the street. Ok Dorothy your not in Kansas anymore

The main objective for the day was to get food, figure out how to get to and from the hotel, and explore!

Photos are when we first arrived and 1st meal at Hotel Posada del Virrey





After eating at and getting a quick tour of the Zocalo, from Anna Maria, our tour guide who is also a teacher at El Instituto Technologica de Oaxaca, Denise said, Your own your own now to explore!

First stop Templo de la Soledad a breath taking church that gave us, Liz, Mila, Mel and Jewelette much comfort. We were glad we got to Oaxaca safely and were ready to start our exploration.





Some of the pictures are of the inside of the church. I have to admit looking at them, they do not show the how magnificent and spiritual filling this church brought to me as I walked around in amazement of its breath taking beauty.


Out side the church as Liz and I waited for the rest of our fellow explores to come out we were treated to a soccer game being played by local boys. See the video below.


posted by Melissa Rodriguez @ 6/12/2006 10:09:00 PM


About Me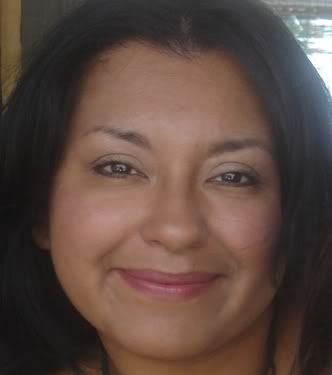 Name: Melissa Rodriguez
Home: San Antonio, Texas, United States
About Me: New me, not the same one that started out in the begining of the summer. Oaxaca and what I saw here in SA changed me. I use to think I did a lot, volunteer for organizations, chair events. blablabla. But there is sooo much more to do! And i learned not to be afraid. Not that I was scared of things before. But not to be afraid to venture out and ask questions. Or to say NO! And to ask why something can't happen. To be in the middle of all that and not knowing what tomorrow held. Finding out who really loved you when you called home, who was waiting for your call.. maybe my last call, that woke me up to what i want for my life....New me ..braver, more aggressive, and more FOCUS than ever on a GOAL! UPDATE: one goal completed since last updated: i graduating w/ my AA in PR! 2nd goal going to OLLU for my BS. 3rd goal: WE ARE GOING BACK TO OAXACA!!!
See my complete profile
Previous Post
Archives
Links
Powered by