Pictures say a thousand words
Thursday, June 01, 2006
Ever wonder how a picture can capture what not only our eyes but our senses take in? Can a picture say a thousands words? Along my journey I hope to fulfill all your senses with photos and description.

As we got settled in today our senses awakened. Our instructor, Karen brought a slide show (yes
a good old fashion slide show) the first photo was one of a bright red bougainvillea that was calling on us to awe in her beauty. Different photos followed, some of Monte Alban, who's name has changed in the past. One of the previous names of the city was "Sahandevul" which
means "at the foot of the sky". The most interesting picture to me was one that depicted Mary and Christ on the cross on an archway of a ruin. A lot of the of the ruins are decading away due to lack of funding to help preserve a city so full of Spanish colonial buildings. All the slides captivated me and made my anticipation grow even more. I am ready to smell the bougainvilleas, climb the pyramids, and of course my favorite American pass time shopping! I think I'll wear the same clothes and come back with nothing but treasures.

Tomorrow I will be out due because I will be going to El Paso with my family to watch my 7 year old (who is a brown belt) compete in a karate tournament. Our class will be going on it's first field trip to the S.A. food bank. They are going to be learning about the food bank and actually working by ether packing food or moving boxes. Don't think that I am out of this scott free, I'll have to go make this up next week, anyone want to join me? You know I make things fun!

Next week Karen will be bringing in information about Juan Diego, who according to legend, the Virgin Mary appeared to him in 1531. The reason this is important in the state of Mexico is she is said to have appeared to a poor indian at Tepeyac, a hill Northwest of Mexico City. Our Lady of Guadalupe (also known as the Virgin Mary) is Mexico's patron saint. Even more so important to me is because of my faith and belief. Although Juan Diego's cloak is not in Oaxaca but in Basilica de Guadalupe in Mexico City the states of Mexico reflect the strong faith through their artistic work. Karen told us to be ready to choice from differnt textiles, wood, black clay, and tin. Yes, I'll be a good student and buy one, or two, or a lot of each, after all I need to get the full experience.
posted by Melissa Rodriguez @ 6/01/2006 07:11:00 PM


About Me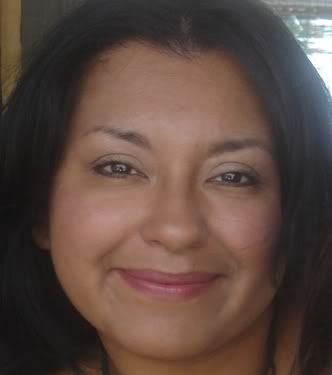 Name: Melissa Rodriguez
Home: San Antonio, Texas, United States
About Me: New me, not the same one that started out in the begining of the summer. Oaxaca and what I saw here in SA changed me. I use to think I did a lot, volunteer for organizations, chair events. blablabla. But there is sooo much more to do! And i learned not to be afraid. Not that I was scared of things before. But not to be afraid to venture out and ask questions. Or to say NO! And to ask why something can't happen. To be in the middle of all that and not knowing what tomorrow held. Finding out who really loved you when you called home, who was waiting for your call.. maybe my last call, that woke me up to what i want for my life....New me ..braver, more aggressive, and more FOCUS than ever on a GOAL! UPDATE: one goal completed since last updated: i graduating w/ my AA in PR! 2nd goal going to OLLU for my BS. 3rd goal: WE ARE GOING BACK TO OAXACA!!!
See my complete profile
Previous Post
Archives
Links
Powered by