Walk downtown
Thursday, June 22, 2006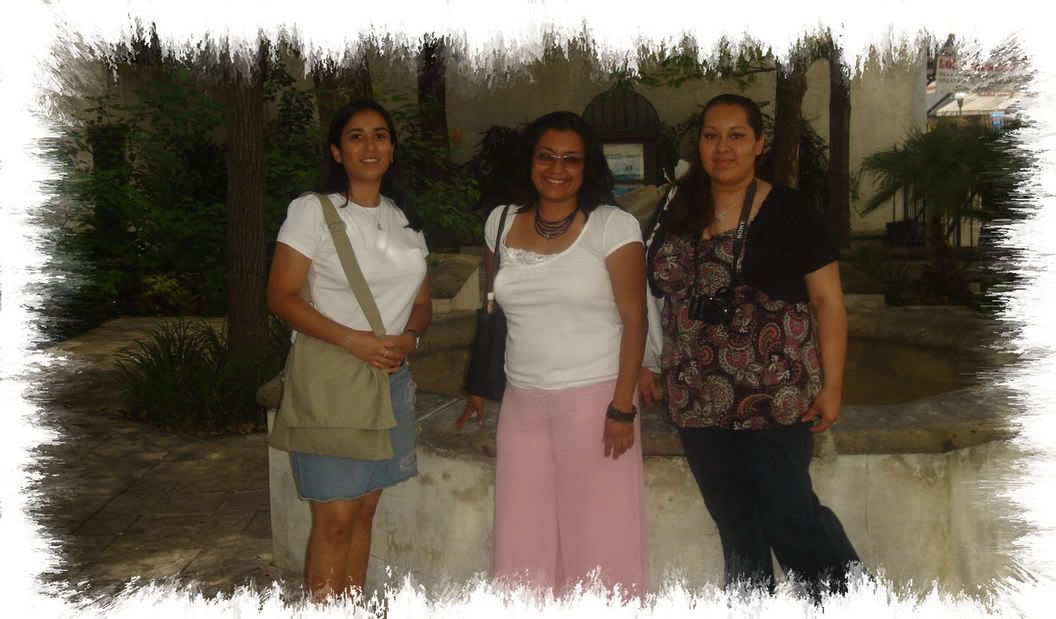 Today we toured San Fernando Cathedral. I did not know that this church held so much history.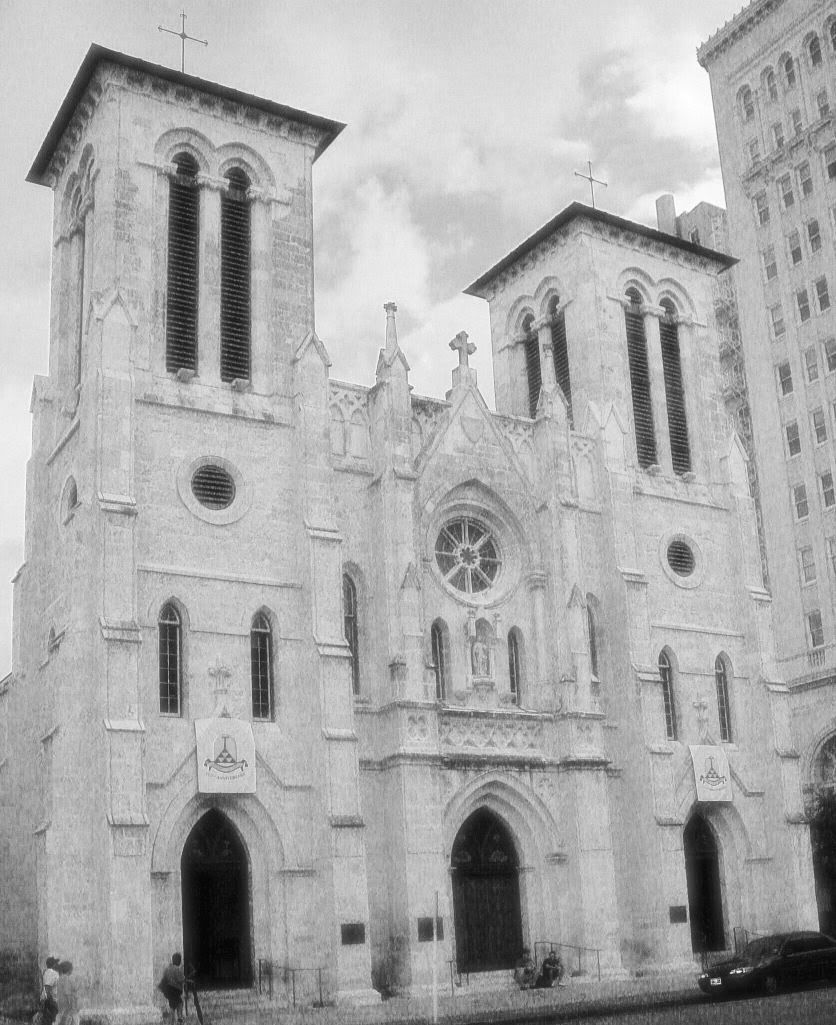 San Fernando was founded on March 9, 1931 by 15 families who came from the Canary Islands. This is the oldest church in San Antonio.
This church like the lives it touches has gone through many trials, hardships, and loss, but it has persevered.

The first thing that will captivate you is back of the church where out of 15, 000 leaf sheets of gold were used to create where the four apostles Luke, John, Matthew, and Mark, surrond Christ on the Cross.

As you walk the Stations of the Cross you will take note of the detail in the faces, as well as the colors used to create the journey to Calvary.
The one piece that will touch you is the recreated sculpture of Mary holding her son, Jesus, as she looks up to heaven for some sort of relief, an answer, and a desperate look of needing help. If you look closely you can see the sadness in her eyes, as if tears had just dropped. (The original was destroyed by a mentally ill person along with other antique statues)




Our tour was completed by a story of Our Lady of Guadalupe. Although I have heard this story many time before and, even taught it at CCD, I learned something new. The ropes that the Virgin is holding in her hands in Aztec symbolize pregnancy. This is said to be the only image of Our Lady that depicts her as being with the Christ Child. Never knew that, I'll have to ask Sister Rita more about that, when I find my way back to church.

Our walk to the Governor's palace was not long. We rounded the corner and we were there.

I could not take part in the tour too well, because of an overwhelming headache I got. It felt like a migrant and I got nauseous all of a sudden. I had to keep going outside to get a breath of air. Even than the sun hurt my eyes and I felt light headed. My body is starting to come off this little rush I've been on. I have not had a chance to rest and now, when I need to be focused, I want to sleep. But I can't. Let's blame this headache on the tear gas side effects and irritating people side effects (no, not anyone in my group, they are all great).

The interesting information that I did get was that of the way law breaking citizens were dealt with. Criminals were branded on the right hand. And some time, if the crime was severe, hung on the tree. We were shown a tree that 24 (sorry, my professor is going to be upset, but I did not write down) I think its 24 people were hung. He said to look closely, it's (the tree) starting to grow faces. Twenty four of them, this is eerie. I could'nt really focus on it too much as my pounding head was distracting me.



Thank goodness Jewels had some sort of medication. She said "You might just want to take one", ummmm, No. I'll take both, I can't function.

Now if she only had medication to help me function in life.

I was glad to head back after that field trip. I came home physically, emotionally and mentally exhausted. I hope for a better day tomorrow. I can not and will not have more than one day of this. I will my self not to. I'll let you know tomorrow if that works.


I thought this was appropriate for our visit today......



Come unto me, ye who are weary and overburdened, and I will give you rest. - Matthew 11:28
posted by Melissa Rodriguez @ 6/22/2006 07:54:00 AM


About Me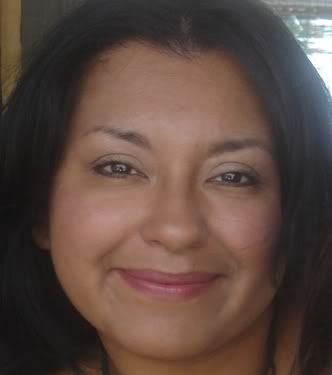 Name: Melissa Rodriguez
Home: San Antonio, Texas, United States
About Me: New me, not the same one that started out in the begining of the summer. Oaxaca and what I saw here in SA changed me. I use to think I did a lot, volunteer for organizations, chair events. blablabla. But there is sooo much more to do! And i learned not to be afraid. Not that I was scared of things before. But not to be afraid to venture out and ask questions. Or to say NO! And to ask why something can't happen. To be in the middle of all that and not knowing what tomorrow held. Finding out who really loved you when you called home, who was waiting for your call.. maybe my last call, that woke me up to what i want for my life....New me ..braver, more aggressive, and more FOCUS than ever on a GOAL! UPDATE: one goal completed since last updated: i graduating w/ my AA in PR! 2nd goal going to OLLU for my BS. 3rd goal: WE ARE GOING BACK TO OAXACA!!!
See my complete profile
Previous Post
Archives
Links
Powered by