The singing of Mexico's National Anthem woke me up
Friday, June 16, 2006
These are only some of the photos make sure to see my classmates blogs we were all taking pictures. Mila has some great photos! She wants to be a photo journalist. I will keep uploading as fast as I can.






I woke up thinking is that smoke I smell? Than the sound of chants and songs, started ringing in my ears, as all my senses were awakening.

It was a quarter to five, I was thinking, they (the teachers) are either up really early or have not gone to bed. I did not have much time to figure it out because the burning sensation in my throat started to take over.

I went to the balcony and asked Liz what are they singing and saying?

Liz said, "Mexico's national anthem"

Than I inquired what is that smell?

"I think fireworks" she said.

"It burns," I said.

As I looked up to the sky seeing nothing but the light from the full moon, I headed back to bed disappointed not to see any fireworks. As I sat down on my bed, my eyes were getting the sameintense burning, as if someone had poured hot sauce into them.

Mel exclaimed out of nowhere from her bed, "Close the window and balcony door, that's tear gas!"

We quickly did and turned on the fan as the room was filling with the colorless gas. I began coughing and feeling nauseated.

Mel said "take slow breaths and breathe with your shirt."

"You can get sick with it" she was able to mention as she started coughing too.

I became very worried about her since she is asthmatic. Liz seemed the least bothered by it. The air became breathable after a while. We settled down and laid listing to the chants slowly drifting back to dreamland. Unaware of the chaos that we were to awaken to.

As our alarm went off at 7 am, I looked and the girls who were still asleep. I turned it off thinking they needed extra time today and we would still be ok if I let them sleep a little longer.

About five minutes later Denise, one of our professors, was pounding on the door. Liz jumped off the bed and ran to answer it. The pounding of the door took over as pounding in our hearts, as she was giving us a report of what we already knew had happen; tear gas has been dropped on the protesting teachers. What we didn't know that it was more than just one canister, several. The teachers were attacked last night by the police, she went on to say and we are now barricaded in.

"I think it's best that we stay here today and not go on our field trip", Denise said.

We all agreed. As she exited down our stairs Liz jumped up, put on her shoes, grabbed her video camera and was out the door, Mel quickly followed. I got up, changed and was out the door too. I had to get to the roof top to join my roommates.

At the top of the roof I looked down, to the left and to the right of me were 80 plus police officers, suited up in riot gear. It looked like something straight out of a movie. In each corner block they stood there with their police-baton stick in one hand and their shield in the other, as if getting ready for a great battle.

About 2 blocks to the left of us were the teachers that had been forced to evacuate their make shift house of plastic tarps, tents, and carport covers.The sea of covered tarps were now scattered all over the streets. Teddy bears, clothes, and propane stoves were displaced from their owners.A helicopter flew overhead dropping canisters of tear gas all around us.

We were forced to retreat to our rooms; the feeling of suffocation was too much for us to bear.We are not sure what is going to happen next.

The following is video taken while we were in our hotel not knowing what was going to happen next.





Here is a video of us sitting in an office trying to get some photos out to the express news and ACCD in San Antonio.




This video shows Mila, Brendan, and Jewellet trying to recover from teargas stinging their eyes.


Here is Gale and Liz speaking to one of the hotels employees.

posted by Melissa Rodriguez @ 6/16/2006 02:33:00 PM


About Me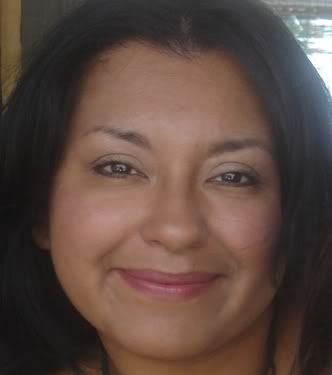 Name: Melissa Rodriguez
Home: San Antonio, Texas, United States
About Me: New me, not the same one that started out in the begining of the summer. Oaxaca and what I saw here in SA changed me. I use to think I did a lot, volunteer for organizations, chair events. blablabla. But there is sooo much more to do! And i learned not to be afraid. Not that I was scared of things before. But not to be afraid to venture out and ask questions. Or to say NO! And to ask why something can't happen. To be in the middle of all that and not knowing what tomorrow held. Finding out who really loved you when you called home, who was waiting for your call.. maybe my last call, that woke me up to what i want for my life....New me ..braver, more aggressive, and more FOCUS than ever on a GOAL! UPDATE: one goal completed since last updated: i graduating w/ my AA in PR! 2nd goal going to OLLU for my BS. 3rd goal: WE ARE GOING BACK TO OAXACA!!!
See my complete profile
Previous Post
Archives
Links
Powered by