Hope Holds On
Thursday, July 20, 2006



Yesterday we got an email from our professor Denise

Dear All,

Mark Hagen had a long visit with Ana Maria on the
phone today, and she said that she thinks that it's
safe for us to return! Based on her feedback, we're
going to book our flights. I need to know ASAP how
many of you are DEFINITE about returning. (We'll leave
on August 10 and return on August 18.) Please reply to
this e-mail ahorita.
Oaxaca, here we come!

I was so excited to see the email, Mark had emailed the day before
with a recomendation of yes, but wanted to talk to Anna Maria,
who was kinda like our tour guide in Oaxaca.
I am still trying to keep myself calm.
Not until we are in a plane to Oaxaca will I start my celebration.
I'll keep everyone posted with updates on
Mexico and Oaxaca as our journey takes flight.
It looks like most of our classmates will be returning.
We are just waiting for a couple of responses back. We want everyone
to go back and complete our journey together.

posted by Melissa Rodriguez @ 7/20/2006 02:58:00 PM


About Me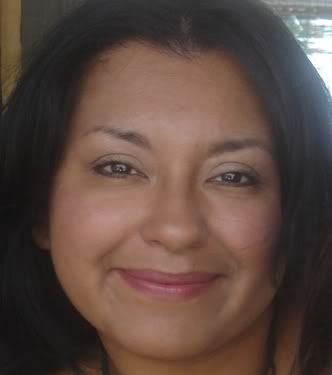 Name: Melissa Rodriguez
Home: San Antonio, Texas, United States
About Me: New me, not the same one that started out in the begining of the summer. Oaxaca and what I saw here in SA changed me. I use to think I did a lot, volunteer for organizations, chair events. blablabla. But there is sooo much more to do! And i learned not to be afraid. Not that I was scared of things before. But not to be afraid to venture out and ask questions. Or to say NO! And to ask why something can't happen. To be in the middle of all that and not knowing what tomorrow held. Finding out who really loved you when you called home, who was waiting for your call.. maybe my last call, that woke me up to what i want for my life....New me ..braver, more aggressive, and more FOCUS than ever on a GOAL! UPDATE: one goal completed since last updated: i graduating w/ my AA in PR! 2nd goal going to OLLU for my BS. 3rd goal: WE ARE GOING BACK TO OAXACA!!!
See my complete profile
Previous Post
Archives
Links
Powered by