FRIENDSHIP
Saturday, August 26, 2006
Quiet Emotions
by Judy Burnette



I always wanted more from you
than you were willing to give;
So now we've gone our separate ways
each with different lives to live.

The bond will always be there
the friendship always intact;
But the time for us has come and gone
and the pages of time, you can't turn back.

I will always be a friend to you
and wonder how you are;
The smiles and laughter I will remember
and our fights have become painless scars.

Sometimes on those busy days
when you've a thousand things to do;
Please let me glide slowly through your mind
and spend some time with you.

In that quiet moment
when you're surprised to find me there;
Just remember even with the distance between us
I am still someone who cares.

posted by Melissa Rodriguez @ 8/26/2006 05:49:00 PM


BLOOD TRANSFUSSION NEEDED
Thursday, August 24, 2006
EVER HERE THAT A PERSON HAS THEIR
"SANGRE PESADA"
MEANING THEY HAVE THIS HATRED FOR PEOPLE
OR THEIR ACTIONS ARE JUST EVIL?

WELL IN THE PAST YEAR I HAVE RAN INTO
PEOPLE LIKE THAT
WITH SANGRE PESADA

YOU NEED A BLOOD TRANSFUSSION

STAT!
posted by Melissa Rodriguez @ 8/24/2006 08:17:00 PM


at melanies party!
Sunday, August 20, 2006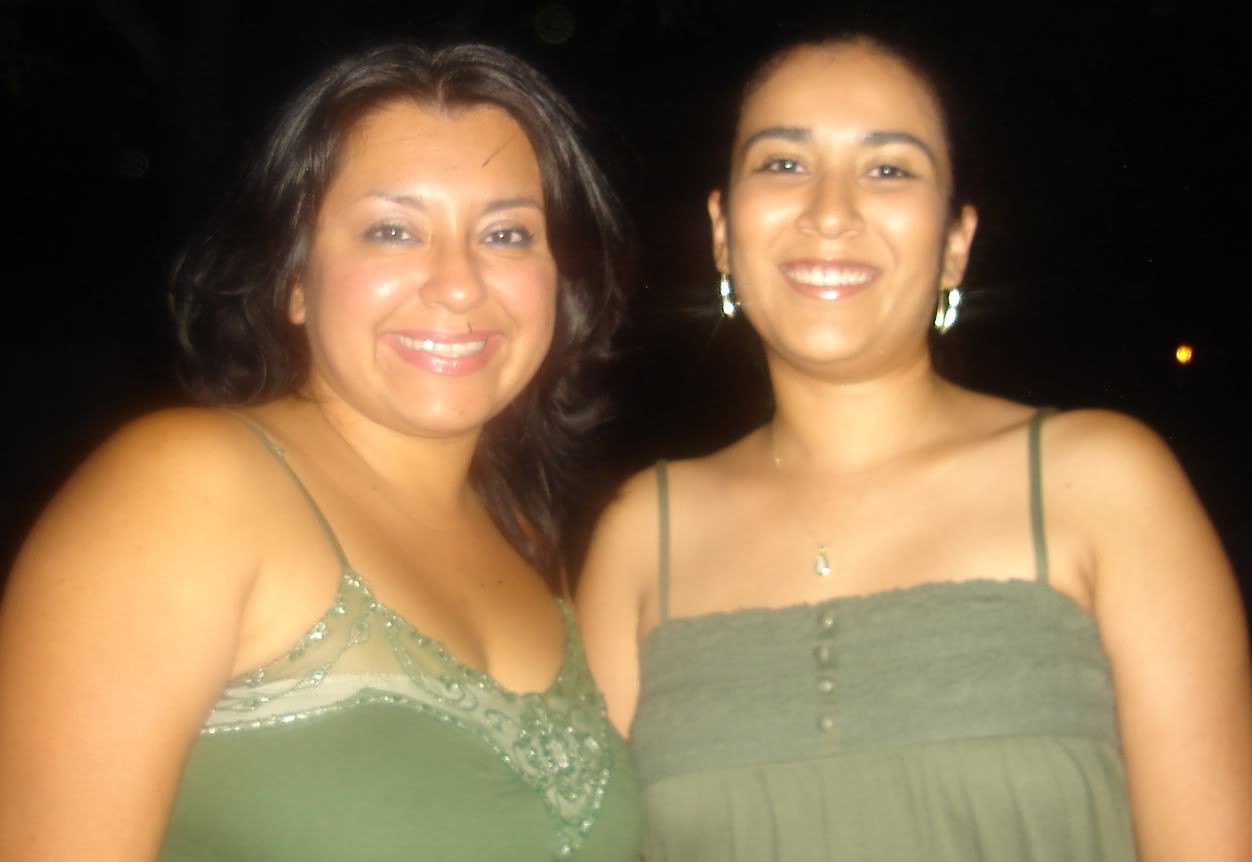 Me and Melanie at her party !
took a couple of jello shot together
and ummm , well if you know me
and if you know her ,
than you know we had a fun intresting night
i have'nt heard the audio blog yet, ill have to listen to it
to hear if we were still ok
posted by Melissa Rodriguez @ 8/20/2006 12:36:00 AM


On our way
Saturday, August 19, 2006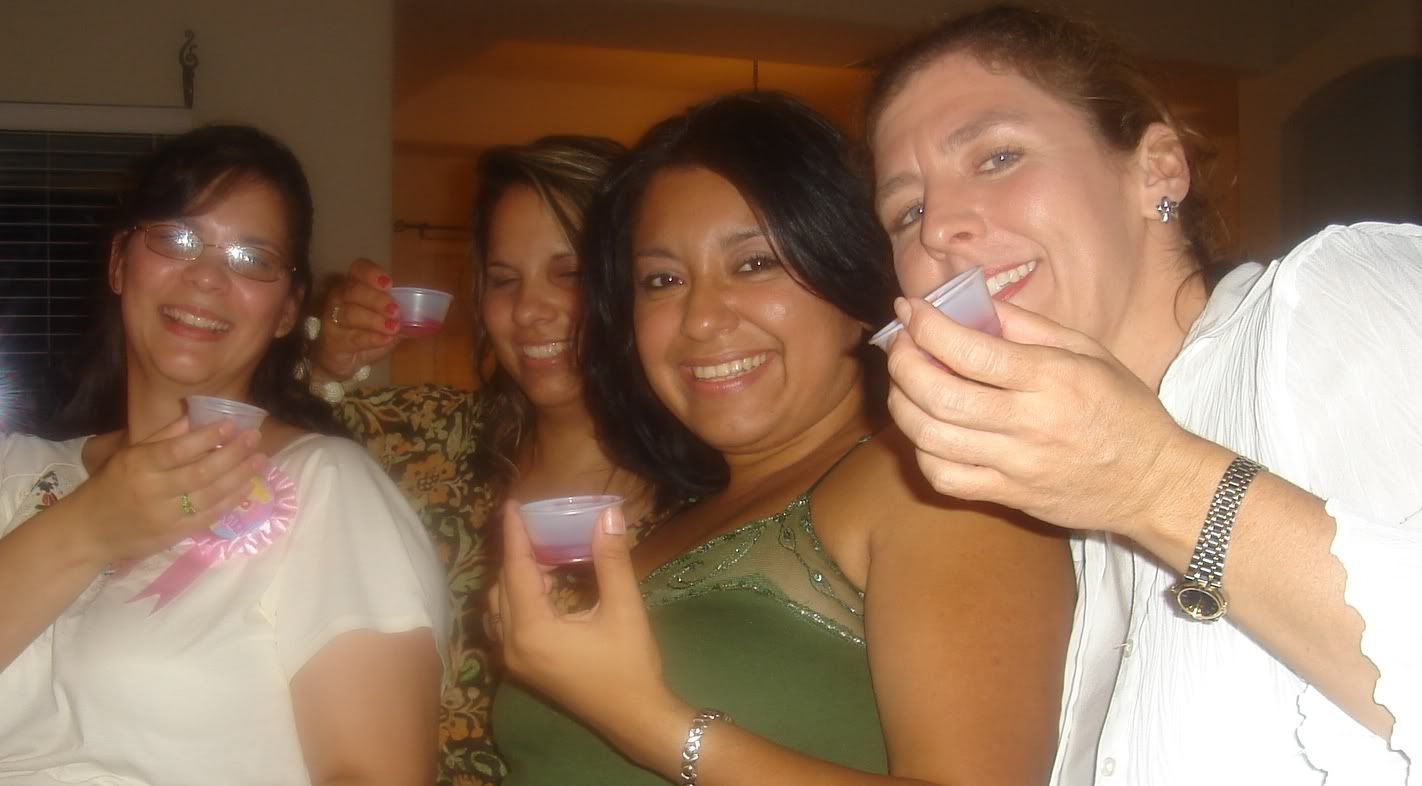 this blog was called in as we were going to Melanies birthday party !
posted by Melissa Rodriguez @ 8/19/2006 11:43:00 PM


off to my best friends party
ok when i called this blog in i was on my way to my best friends party
Lucy.
She is an angel and a jewel! I love her so much
she always knows what i am up to even when she doesnt see me!

Yes I've been good ......no really!
posted by Melissa Rodriguez @ 8/19/2006 08:58:00 PM


Jill Friedberg to be interviewed: Oaxaca
Friday, August 18, 2006
i recieved an email from Mary De Hoyos one of my classmates from Oaxaca and thought i'd pass this on to you all !

ANNOUNCEMENT: Tomorrow (Aug. 18) on Pacifica Radio'sDemocracy Now, Amy Goodman will interview JillFreidbergand others about the present situation of theteachers'strike and massive popular movement in Oaxaca, Mexico.Please tune in either on the radio or on the internet(www.democracynow.org) if you are interested in thelatest developments.Jill also hopes to provide recent footage of events inOaxaca forbroadcast on the internet.Jill is the producer of the powerful DVD, "Granito deArena", thehistory of the teachers' movement in Mexico todemocratize the unionitself and now to fight neoliberal policies and theprivatization ofpublic education. She is in Oaxaca now, filming thedeterioration of thesituation as teachers and movement leaders aredetained, disappeared andassassinated by state and federal police repression.In an email this morning, Jill reported that theteachersare quite discouraged. They are tired, and a lot ofthem have mixedfeelings about the decision not to return to beginclasses next Monday.The movement has decided that teachers will not returnto theirclassrooms until the governor is removed and made toabandon the state.The teachers' encampment has now spread out all overtown (in front ofstate and federal government buildings, state prisons,government TVchannel 9 which the popular movement took over, aswell as broadcastantennas, etc). This makes the teachers' numbersappear smaller, thoughthe total number of teachers is still large (thestriking union numbers70,000 teachers).On the other hand, there are encouraging signs.Yesterday the statehealth workers announced an indefinite strike in allstate publichospitals and clinics until the governor is removedand leaves thestate. A caravan of women from TV channel 9 went toMexico City and theas-yet-unconfirmed rumor is that they were able toprevent the governorfrom going on the air on Televisa last night.If any of you are interested in supporting the Oaxacanteachers with acontribution, please contact me at <lsmeyer@unm.edu>.Thanks for yourinterest and support.Lois Meyer, Ph.D.Associate ProfessorDept.of Language, Literacy & Sociocultural StudiesCollege of EducationHokona 267Univ. of New MexicoAlbuquerque, NM 87131Tel: 505/277-7244
posted by Melissa Rodriguez @ 8/18/2006 05:08:00 PM


Wicked Game
People like to talk and talk, about what they can do
like a competition that they can do things better.
not everyone does what they do as if it were a game.
to win, to show off, to be better than another person.

some play for the love of the game.

for the love of doing good,
for the love of helping.

But when they're asked to deliver, well
They're exposed for who they are



Arrogant actions allying against all accusers

Hiding their fear of worthwhile competition
Guilty of committing the ugliest deeds:
Trying to get their piece of recognition of actions not performed.
Are they ever going to learn?
that you can't succeed if the

heart

is not in it!


There's room for everyone to shine
Stop trying to knock people off

your game is wicked

Focus on refining your abilities

There's no need for any combat

Be humble, thankful that you're here

The undeserving will eventually walk

Silence yourself until you're capable and can do what you say your going to do
so much talk, but no actions.

Be silent I say and show me.
posted by Melissa Rodriguez @ 8/18/2006 05:03:00 PM


MEMORIES
Saturday, August 12, 2006
most of these photos were taken by my classmates

i am running out of "fun" time since school is going to start

and some of ya'll were asking to see mine and my classmates

photos

so here they are

The count down is on for March !



posted by Melissa Rodriguez @ 8/12/2006 11:07:00 PM


"Only God can judge me"
Thursday, August 10, 2006
"Only God can judge me."......... T
upac
i saw this and thought about all the people that like to judge everyone else.
And if your reading this and are one of those people that say,
" did you know so and so was with so and so "
"can you believe what she wore, drank, ate"
than stop!! it's none of your buisness.
And for all those reading this that like to talk about people after they walk by.
Do you really have that much hatred in your heart?
Do you have so much disapointment in your life that all you can do is try and hurt others so you can fell better?
Not everyone has to hurt like you.
You will continue to hurt as long as you are judging, talking and making stupid comments about everyone else.
Because you will never be able to be happy untill you can be happy with yourself.
You are so ready to judge everyone look at yourself first!
---------------Melissa
posted by Melissa Rodriguez @ 8/10/2006 09:40:00 PM


superheros
Tuesday, August 01, 2006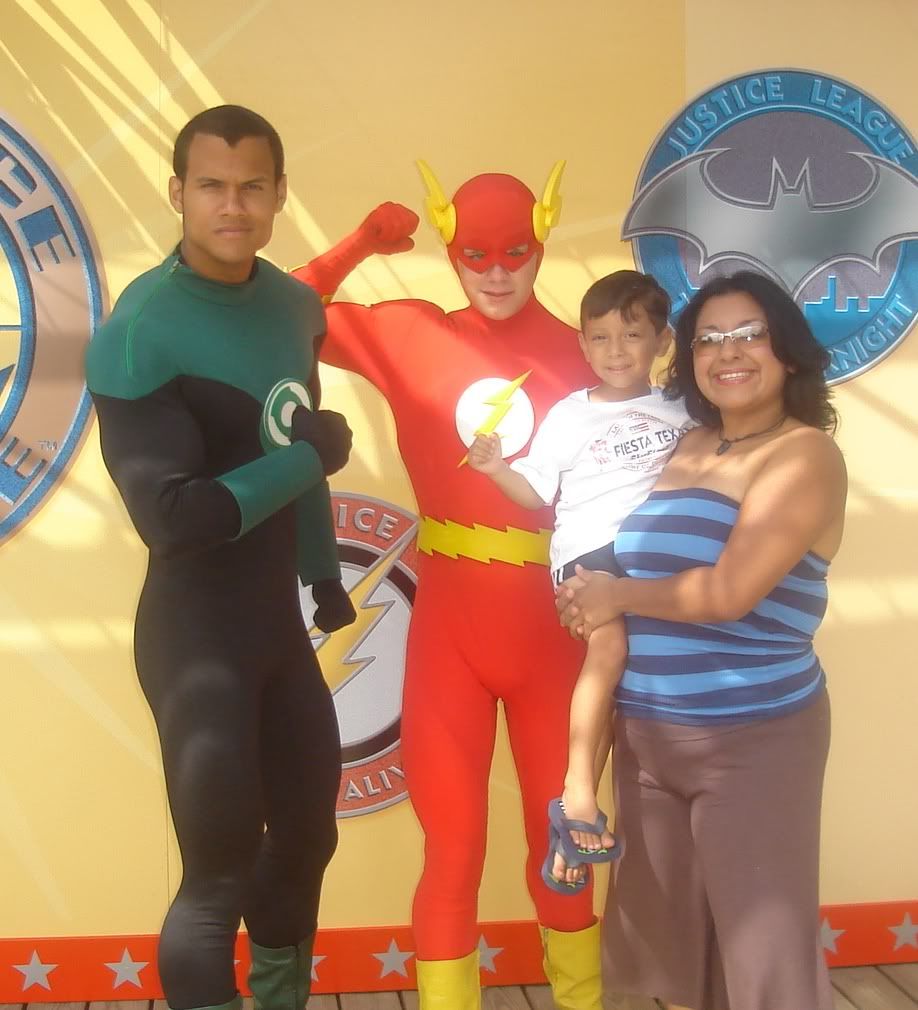 we all do at one point or another in our life. but the first person that should be our hero when we are young is our parents , than as we grow older. we can view others and even ourself as a hero.
we can be a hero to our children. we dont need to be able to break a brick wall, or leap over a tall building. but being able to be there for a child and being able to comfort them is a big deal to them.

who was your hero growing up?
who is your hero now?
do you see your self as a hero?
if you could have one super power what would it be?
posted by Melissa Rodriguez @ 8/01/2006 02:48:00 PM


About Me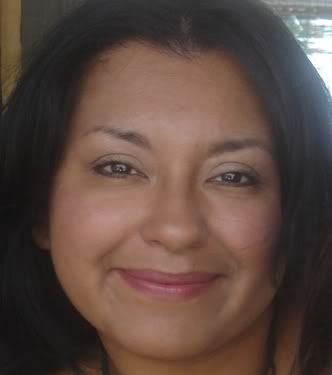 Name: Melissa Rodriguez
Home: San Antonio, Texas, United States
About Me: New me, not the same one that started out in the begining of the summer. Oaxaca and what I saw here in SA changed me. I use to think I did a lot, volunteer for organizations, chair events. blablabla. But there is sooo much more to do! And i learned not to be afraid. Not that I was scared of things before. But not to be afraid to venture out and ask questions. Or to say NO! And to ask why something can't happen. To be in the middle of all that and not knowing what tomorrow held. Finding out who really loved you when you called home, who was waiting for your call.. maybe my last call, that woke me up to what i want for my life....New me ..braver, more aggressive, and more FOCUS than ever on a GOAL! UPDATE: one goal completed since last updated: i graduating w/ my AA in PR! 2nd goal going to OLLU for my BS. 3rd goal: WE ARE GOING BACK TO OAXACA!!!
See my complete profile
Previous Post
Archives
Links
Powered by