Wicked Game
Friday, August 18, 2006
People like to talk and talk, about what they can do
like a competition that they can do things better.
not everyone does what they do as if it were a game.
to win, to show off, to be better than another person.

some play for the love of the game.

for the love of doing good,
for the love of helping.

But when they're asked to deliver, well
They're exposed for who they are



Arrogant actions allying against all accusers

Hiding their fear of worthwhile competition
Guilty of committing the ugliest deeds:
Trying to get their piece of recognition of actions not performed.
Are they ever going to learn?
that you can't succeed if the

heart

is not in it!


There's room for everyone to shine
Stop trying to knock people off

your game is wicked

Focus on refining your abilities

There's no need for any combat

Be humble, thankful that you're here

The undeserving will eventually walk

Silence yourself until you're capable and can do what you say your going to do
so much talk, but no actions.

Be silent I say and show me.
posted by Melissa Rodriguez @ 8/18/2006 05:03:00 PM


About Me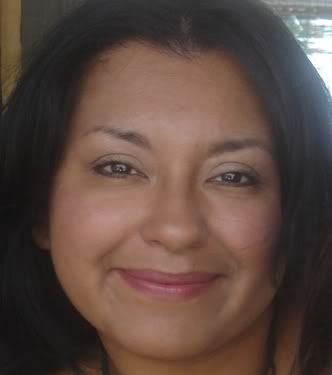 Name: Melissa Rodriguez
Home: San Antonio, Texas, United States
About Me: New me, not the same one that started out in the begining of the summer. Oaxaca and what I saw here in SA changed me. I use to think I did a lot, volunteer for organizations, chair events. blablabla. But there is sooo much more to do! And i learned not to be afraid. Not that I was scared of things before. But not to be afraid to venture out and ask questions. Or to say NO! And to ask why something can't happen. To be in the middle of all that and not knowing what tomorrow held. Finding out who really loved you when you called home, who was waiting for your call.. maybe my last call, that woke me up to what i want for my life....New me ..braver, more aggressive, and more FOCUS than ever on a GOAL! UPDATE: one goal completed since last updated: i graduating w/ my AA in PR! 2nd goal going to OLLU for my BS. 3rd goal: WE ARE GOING BACK TO OAXACA!!!
See my complete profile
Previous Post
Archives
Links
Powered by